M Generation Does It Again!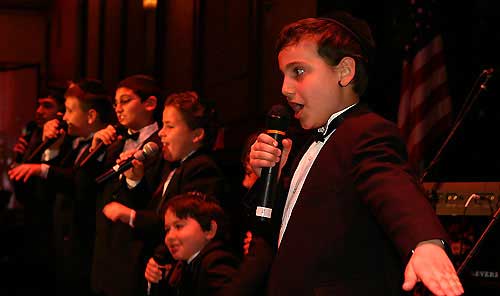 M Generation took the house down at the "Bukharian Jewish Congress 2006
Gala Inaugeral Dinner", in the Hilton Hotel in New York City on Monday, May
22nd. The crowd could not get enough of M Generation's adorable and talented
singers. Following their performance, they thanked world renowned philonthropist,
Mr. Lev Leviev, for his support and devotion to the entire Jewish community across
the world, as well as to Mr. Jacob Arabov and Mr. Alex Balanevsky.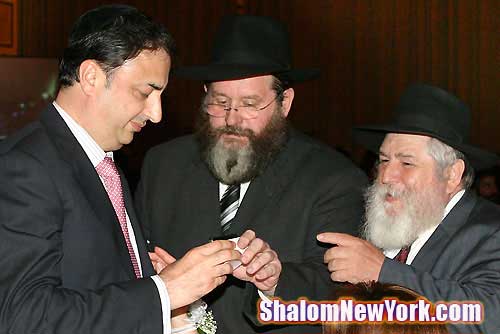 Rabbi H. Okonov and Mr. Isaac Lieberman present Mr. Lev Leviev with a set
of cufflinks enscribed with the logo of his world-famous organization "Or Avner".